Sponsorship Information
BECOME A SPONSOR OF THIS EVENT!
The Long Beach Zombie Fest is the largest zombie invasion in the State of California. This three-day event features the infamous Zombie Walk, live music, horror and cult cinema vendors, mysterious sideshow museum, dance area with dance instructions regularly throughout the night, a 3500 sq. ft. haunted maze with a Zombie Outbreak Interactive Scare Zone, The Walking Dead Interactive Experience featuring the infamous Walking Dead Reel Guise Cosplay bringing the "DEAD" back to life, Thriller workshop, Zombification Zone - Hollywood special effects make-up artists from Cinema Makeup School providing their expert services FREE to all attendees who need assistance in finding their inner zombie, Mobile Live Action Escape Room LA Attraction, Zombie Watusi Dance Contest, FREE Souvenir E-Photo, BRAINS Eating Contest, Darin "Dangerous D" Malfi Ultimate Shock Show, Live 100+ Interactive Reptile Exhibit with a Fear Factor Attraction, Phantom Coaches Hearse Club, Mysterious Sideshow Museum, be a part of an all dancing Zombie Flash Mob by World Record Breaker - Thrill the World Los Angeles, Costume Contest, Zombie Apocalypse Hunt Laser Tag Attraction, the Zombie Patrol Movie ZP-22 Zombie Apocalypse Cars, Zombie Patrol Car with Command Station, Reel Guise Cosplay Workshop, The Walking Dead Cosplay Costume Contest, Art of Horror exhibit, Grinder Spark and Fire Spectacle by Batcave Hollywood, Batcave Lounge, inflatable bounces, food court, zombie bar and more! Horror for the whole family.
Promotions
O Entertainment advertises for this event in print, on the radio, television, and internet.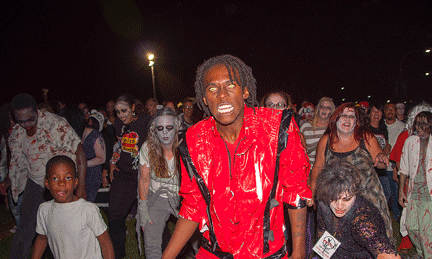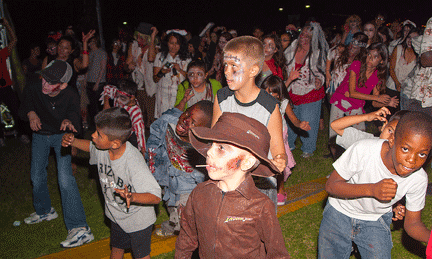 As a sponsor of the 2016 Long Beach Zombie Fest, you have the opportunity for high visibility at an event that attracts over thousands of festival goers from all over the surrounding area.

We have several Levels of Sponsor participation.
Click Here for a Printable PDF regarding sponsorship information and prices for the 2016 Long Beach Zombie Fest.
For more information, please contact:
O Entertainment
+1 (562) 495-5959 Phone
+1 (562) 495-5961 Fax
3553 Atlantic Avenue, Suite 1128
Long Beach, CA 90807
sponsors@oentertainment.net
www.oentertainment.net