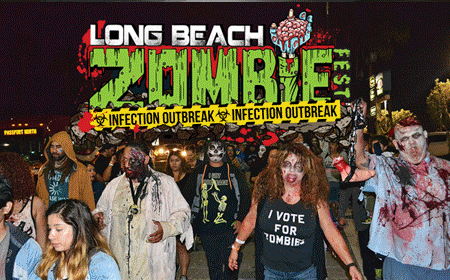 Infamous Long Beach Zombie Walk
Friday, October 20th and Saturday, October 21st @7PM, and Sunday, October 22nd @5:30PM
The Long Beach Zombie Fest is a Halloween celebration with the undead and will take place October 20-22 at Rainbow Lagoon, located at 400-403 Shoreline Village Drive, Long Beach, CA 90802.
COME DEAD OR ALIVE!
Festival Hours
Friday, October 20th — 5 PM - 10 PM
Saturday, October 21st — 3 PM - 10 PM
Sunday, October 22nd — 3 PM - 10 PM
(Times are subject to change without notice.)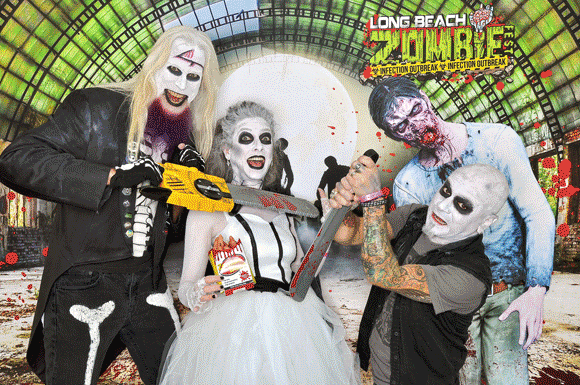 The Official Long Beach Zombie Fest Photo Booth
FREE Souvenir E-Photo with General Admission
Get Dressed Up or Come As You Are! We have quite the doomsday props from body parts, bags of flesh, radioactive masks, brain hats, weapon headbands, severed heads, bleeding glasses, and it keeps going…
On a first-come, first-served basis.