Welcome to the official website of
The Long Beach Zombie Fest and Infamous Zombie Walk
The Annual 2018 Long Beach Zombie Fest will be held October 19-21, at the Rainbow Lagoon in Long Beach, California. Long Beach Zombie Fest scares up a hell of a good time in truly macabre fashion with an assortment of activities for the whole family to enjoy. You're invited to shuffle your corpses to Long Beach for three days of fun this Halloween season. The infamous Zombie Walk in Long Beach will be taking place all three days, too.  Costumes are encouraged, but not mandatory. COME DEAD OR ALIVE!
DON'T HAVE A COSTUME? Halloween is a classic holiday for getting things done at the last minute, if at all. Long Beach Zombie Fest takes the stress out of costume shopping by providing a team of killer Hollywood artists from Cinema Makeup School to turn you into a flesh-eating zombie. This service is completely free, too.
The Zombies are Coming...
Join hordes of rotting revelers for Long Beach's annual zombie outbreak, a THREE DAY invasion of undead music and horror for all ages! This apocalyptic festival is a jam-packed day of live entertainment and a horde of other fun activities. With costume and brain contests for all ages and stages of decay, and of course, thousands of Zombies, it would be horrific to miss this jam-packed event.
CHECK BACK SOON...UPDATING ACTIVITIES FOR 2018!
The Last of Man Haunted maze with a Interactive Zombie Outbreak Cage where you're given 15 minutes to draw blood-curdling screams from your victims.
FREE ZOMBIE MAKE-UP by Hollywood special effects make-up artists from Cinema Makeup School to help you look your gory worst FREE to all attendees.
The Infamous Zombie Walk in Long Beach (all three days) Fri., Sat. and Sun. @7PM

Live 100+ Interactive Reptile Exhibit with a Fear Factor Attraction

by S.C.H.A.R. that will push you to face your biggest fears.



Zombie Apocalypse Scavenger Hunt
Thriller Workshop - for those who want to  dance their rotten limbs off. Open to all skill levels that will teach you the infamous choreography seen in Michael Jackson's Thriller video.
The Escape Bus - the live room escape experience... (Fri. and Sat.)

Zombie Watusi Dance Contest - Undead FUN for Everyone!
Costume Contest (all three days) (see Highlights for Contest Details) w/Prizes
Killer Theatre showcasing Elftwin Films - ROTTING LOVE with a behind the scenes discussion.
Killer Theatre showing Attack of the Southern Fried Zombies featuring Moses Moseley (from Walking Dead) and Wyntergrace Williams in theaters March 2018 with meet and greets, giveaways, and a behind the scenes discussion.
Darin "Dangerous D" Malfi Ultimate Shock Show that tests the limits of the human body and is known for wild, cringe-worthy stunts.
BRAINS Eating Contest (all three days - Kids and Adults) (see Highlights for Contest Details) w/Prizes
Meet and Greet with Chalet Brannan, Sam in Crepitus...will be Signing Autographs, interacting with fans and doing photo ops!
Get a Free Chalet Brannan Autograph Picture. She will also be a Guest Judge in the Costume Contests all three days.
Southland Ghosbusters and Car
Phantom Coaches Hearse Club
Zombie Outbreak Response Team with Command Station and Squad Car
Umbrella Corps of Los Angeles
THE BURN BOOTH: Can you take the heat? Step up and get roasted by some of LA's hottest comedians as part of the viral web-series Burn Booth. (Sun.)

Lionsgate and Twisted Pictures JIGSAW Giveaways
Exhibitors/Vendors featuring the Little Shop of Horrors Marketplace.
Food Court with festival food and tasty treats for the hungry ghouls and gals, and adult beverages: Beer, Wine, Liquor drinks — "Screaming Zombie" and Margaritas for our 21+ crowd; exclusive at our Zombie Bar
All guests get a FREE souvenir E-photo with admission! Don your gruesomest apparel and make-up – and don't worry, we'll have Cinema Makeup School special effects make-up artists on hand ready to give you a zombie transformations if you need help revealing your inner flesh-eater! FREE!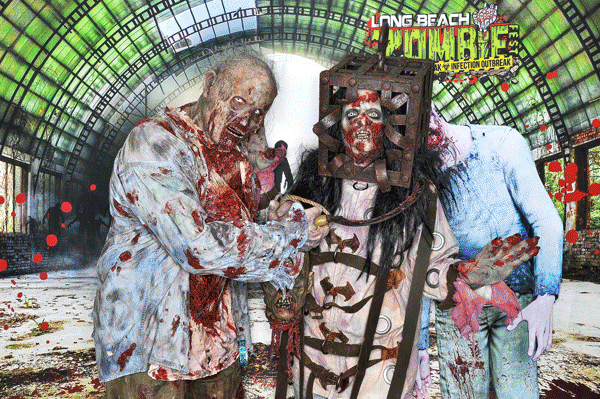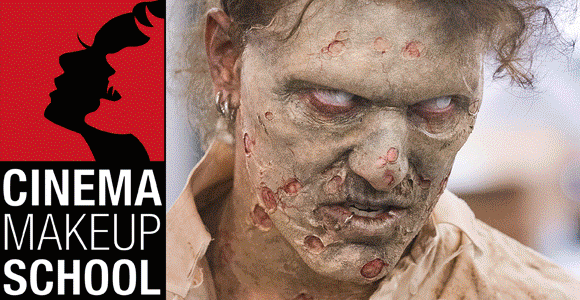 ZOMBIFICATION ZONE (FREE TO ATTENDEES) On a first-come, first-served basis - Cinema Makeup School, Hollywood's professional makeup school, will be providing their expert services FREE to all attendees who need assistance in finding their inner zombie! Founded in 1993, Cinema Makeup School has been providing students with the skills they need to become professional makeup and special effects artists for over 20 years. Their instructors are Emmy and Academy Award Winning makeup artists who bring their knowledge and expertise into the classroom. For more information, please visit www.cinemamakeup.com
---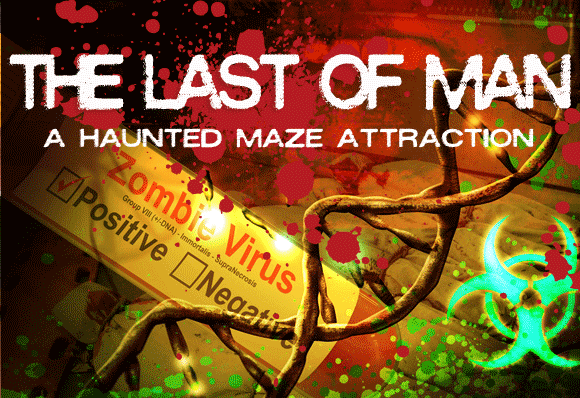 PLUS: An Interactive Zombie Outbreak Cage
The tables are turned when you enter the interactive Zombie Outbreak Cage, where you're given 15 minutes to draw blood-curdling screams from your victims —  festival-goers get to scare the hell out of people.
Unhallowed Haunted Maze Attraction - "THE LAST OF MAN"
Everything You Fear and More...
For 2017 Unhallowed Productions takes you on an intense and terrifying 3500-square-foot journey in this year's themed attraction, THE LAST OF MAN.  The haunted maze leads you through an abandoned government facility with a deadly virus circulating through the air. How long can you survive?

IF YOU DARE the butcher is waiting for you in the Zombie Chop Shop for a photo op that will leave you in pieces.

Appearing Friday, Saturday and Sunday. OPENS AT 5PM. Additional $4 fee required.
---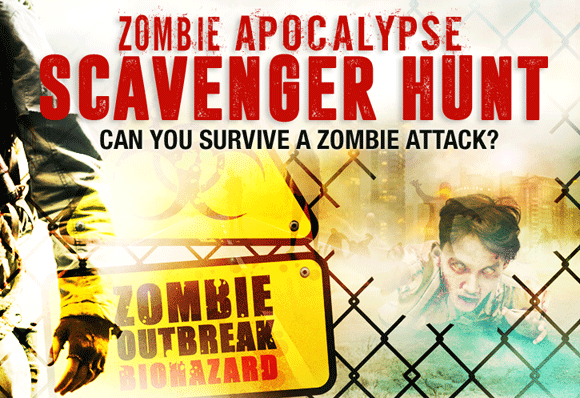 $34 Value Constellation Prize (10) Winners each day. THE RiDE 7D is Southern California's craziest virtual thrill ride at the Irvine Spectrum Center. It's an Immersive, Interactive Motion Ride Experience. You will feel the thrill of a rollercoaster and the excitement of a state-of-the-art laser blasting game all in one!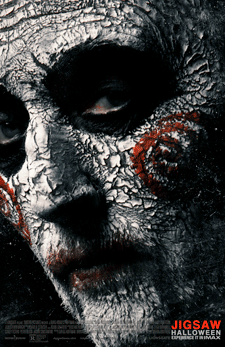 RUNNER-UP gets two tickets to see Jigsaw the movie. Thirteen years ago on Halloween weekend – SAW and the character of JIGSAW introduced the world to a new face of horror.  This October 27… Lionsgate and Twisted Pictures proudly present JIGSAW! After a series of murders bearing all the markings of the Jigsaw killer, law enforcement find themselves chasing the ghost of a man dead for over a decade and embroiled in a new game that's only just begun. SEE MOVIE TRAILER CLICK HERE.
Zombie Apocalypse Scavenger Hunt
Can you survive a zombie attack? 
Find out which of your friends have what it takes to survive the zombie apocalypse and which ones are sitting zombie bait! In this zombie scavenger hunt players have to answer questions to test their zombie survival knowledge in an containment zone.

 

Then you race around the event. The race is split into five legs, with each leg requiring you to deduce clues, navigate yourself in different areas, interact with locals, perform physical and mental challenges.

Appearing Fri., Sat. and Sun. Closes @9PM Fri. /Sat. and @8PM Sun..


For Friday Only: One winner will receive (4) VIP passes to MABLE'S 6 Feet Under haunted maze. $100 Value! For Saturday and Sunday Only: One winner each day, will each receive 10 tickets (for 10 players) for Big City Hunt (Scavenger Hunt). $110 Value!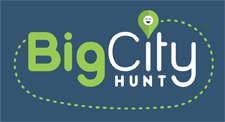 Big City Hunt is an epic scavenger hunt adventure that will show you the best sights and some hidden gems in your city. Start your epic adventure at
scavengerhunt.com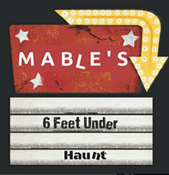 Mable's 6 Feet Under
Haunted Motel is a haunted attraction that's an actual maze. Once you're there, our little girl Mable won't want you to leave. She lives in the motel.... Just when you think you have found your way, she will add another trick to turn you back. Come to the MOTEL. Check in. Then get lost.
---
It will push you to face your biggest fears! Those who dare to put their hand in the boxes to determine "What is it?"  might discover it is filled with giant hissing cockroaches, flesh-eating worms, crickets, stink beetles or maybe something more grotesque. For many, the fear of the unknown will be less frightening than any of the creatures to crawl/slither on them.
---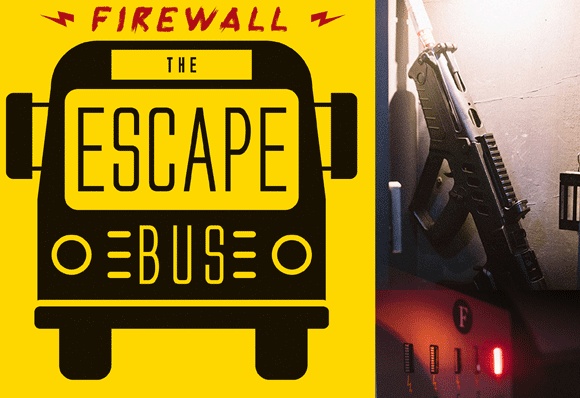 The Escape Bus - A Live Action Attraction
The live room escape experience...
FIREWALL - this is not your standard combination lock style room, but rather a creative use of technology combined with locks. Expect to try the unexpected...not your typical escape room by any means. Prepare yourself to be surprised.
Appearing Friday and Saturday. Additional $12 fee required per person for 14 minutes of game time.
If you want to book your spot ahead of arriving at Long Beach Zombie Fest you can,
http://theescapebus.com/bookonline