Welcome to the official website of
The Long Beach Zombie Fest and Infamous Zombie Walk
2019 LONG BEACH ZOMBIE FEST HAS BEEN UNFORTUNATELY POSTPONED THIS YEAR.
IT'S A GREAT ANNUAL EVENT, THAT WE ALL LOOK FORWARD TO HOWEVER THIS IS OUT OF OUR CONTROL.
CITY OF LONG BEACH HAS DENIED OUR 2019 DATES FOR THE VENUE STATING "NOT AVAILABLE" AND HAS DENIED OUR APPLICATION TO PROCEED. DUE TO THE SHORT NOTICE (LESS THAN 60 DAYS) THE EVENT CANNOT BE RELOCATED FOR THIS YEAR.
The Annual 2018 Long Beach Zombie Fest will be held October 19-21, at the Rainbow Lagoon in Long Beach, California. Long Beach Zombie Fest scares up a hell of a good time in truly macabre fashion with an assortment of activities for the whole family to enjoy. You're invited to shuffle your corpses to Long Beach for three days of fun this Halloween season. The infamous Zombie Walk in Long Beach will be taking place all three days, too.  Costumes are encouraged, but not mandatory. COME DEAD OR ALIVE!
DON'T HAVE A COSTUME? Halloween is a classic holiday for getting things done at the last minute, if at all. Long Beach Zombie Fest takes the stress out of costume shopping by providing a team of killer Hollywood artists from Cinema Makeup School to turn you into a flesh-eating zombie. This service is completely free, too.
The Zombies are Coming...
Join hordes of rotting revelers for Long Beach's annual zombie outbreak, a THREE DAY invasion of undead music and horror for all ages! This apocalyptic festival is a jam-packed day of live entertainment and a horde of other fun activities. With costume and brain contests for all ages and stages of decay, and of course, thousands of Zombies, it would be horrific to miss this jam-packed event.

Click Here
Infected - Haunted Maze - where adrenaline and fear for survival becomes a reality.
Interactive Zombie Outbreak Cage where you're given 15 minutes to draw blood-curdling screams from your victims.
Special Live Performance by the notorious DJ Ricky Rocks (Sat/Sun) @3PM
Nightmares - an interactive maze.
"HADES" the God of the Underworld - a Live American Alligator Exhibit by S.C.H.A.&R. Learn about alligator's powerful bite, what they eat, if they like zombies and much more. Watch and learn about one of the most fascinating animals to have made it into this age.
The Altervision 3D Blacklight Experience - a super-fun immersive art installation that shoots you off to outer space - visually, that is. You won't believe your eyes!
Paramount Pictures presents Overlord (in theaters 11/9/18) Roaming Army Unit (Sat) along with giveaways and contest prizes (Fri-Sun)
Paramount Pictures Overlord (in theaters 11/9/18) Costume Contest with $100 Gift Card (Sat) (see Highlights for Contest Details) 
Auzzy Blood Vegas Freakshow - sideshow stunts that will leave you in shock.
FREE ZOMBIE MAKE-UP by Hollywood special effects make-up artists from Cinema Makeup School to help you look your gory worst FREE to all attendees.
The Infamous Zombie Walk in Long Beach (all three days) Fri. @8:15PM, Sat. and Sun. @7:30PM

Lightspeed Saber League matches and demonstration workshop (Fri/Sun)
Zombie Apocalypse Scavenger Hunt
Wheel of Death
Live 100+ Interactive Reptile Exhibit with a Fear Factor Attraction

by S.C.H.A.R. that will push you to face your biggest fears.

Thriller Workshop - for those who want to  dance their rotten limbs off. Open to all skill levels that will teach you the infamous choreography seen in Michael Jackson's Thriller video.

Zombie Watusi Dance Contest by The Rhythm Coffin - Undead FUN for Everyone! (Sat/Sun)
Costume Contest (all three days) (see Highlights for Contest Details) w/Prizes
Darin "Dangerous D" Malfi Ultimate Shock Show that tests the limits of the human body and is known for wild, cringe-worthy stunts.
BRAINS Eating Contest (all three days - Kids and Adults) (see Highlights for Contest Details) w/Prizes
Phantom Coaches Hearse Club
Zombie Outbreak Response Team
Umbrella Corps of Los Angeles
Exhibitors/Vendors featuring the Little Shop of Horrors Marketplace.
5D Ride - 3

D Visuals, Motion Chairs, Sound and Special Effects

- (smell of decay, fog, lightening, etc) to give you a mind blowing real-life entertainment experience. Attraction features Zombie Panic House, Blood Magic, Apocalypse, and Metrofear among others.
Batcave Hollywood Lounge w/Special Guests and Performances
OC Ghosts & Legends as Featured on Travel Channel's 'Ghost Adventures' and 'Mysteries at the National Parks (Fri/Sat)
Food Court with festival food and tasty treats for the hungry ghouls and gals, and adult beverages: Beer, Wine, Liquor drinks — "Screaming Zombie" and Margaritas for our 21+ crowd; exclusive at our Zombie Bar
All guests get a FREE souvenir E-photo with admission! Don your gruesomest apparel and make-up – and don't worry, we'll have Cinema Makeup School special effects make-up artists on hand ready to give you a zombie transformations if you need help revealing your inner flesh-eater! FREE!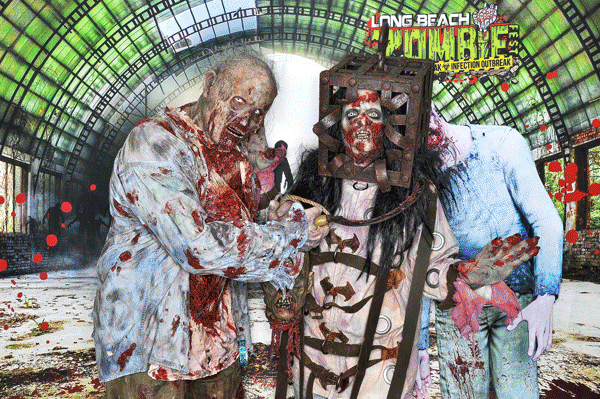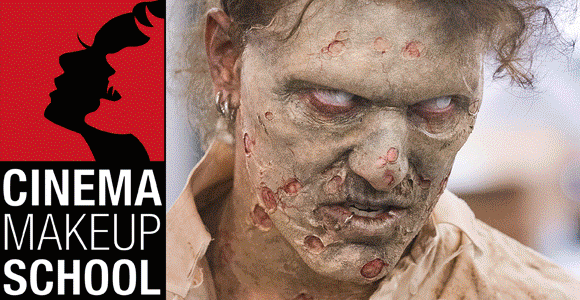 ZOMBIFICATION ZONE (FREE TO ATTENDEES) On a first-come, first-served basis - Cinema Makeup School, Hollywood's professional makeup school, will be providing their expert services FREE to all attendees who need assistance in finding their inner zombie! Founded in 1993, Cinema Makeup School has been providing students with the skills they need to become professional makeup and special effects artists for over 20 years. Their instructors are Emmy and Academy Award Winning makeup artists who bring their knowledge and expertise into the classroom. For more information, please visit www.cinemamakeup.com
---
Paramount Pictures Presents
A Bad Robot Production: OVERLORD
OVERLORD is in theatres and IMAX on November 9, 2018. #OverlordMovie


In the upcoming WWII horror-thriller OVERLORD, a group of American paratroopers drop into Nazi-occupied France on the eve of D-Day. As they struggle to carry out their seemingly impossible mission, they discover a secret Nazi lab carrying out terrifying and bizarre supernatural experiments.

Appearing Saturday with Roaming Army Unit, Giveaways and Costume Contest w/$100 Gift Card Prize.
Fri-Sun. Guaranteed Seating Movie Passes will be handed out as prizes.
---
Unhallowed Haunted Maze Attraction
INFECTED
Unhallowed Productions takes you on an intense and terrifying 2500-square-foot journey where adrenaline and fear for survival becomes a reality.

Appearing Friday, Saturday and Sunday. OPENS AT 5PM. Additional $5 fee required.
---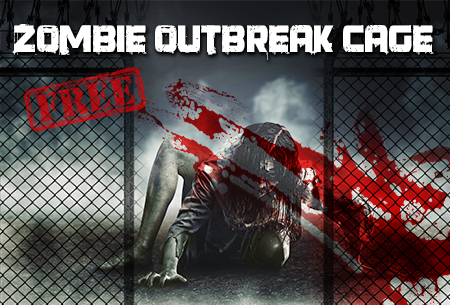 Zombie Outbreak Cage
AN INTERACTIVE QUARANTINE SCARE ZONE
YOU CAN BE A PART OF THE ACTION! IT'S FREE!  The tables are turned when you enter the interactive Zombie Outbreak Cage, where you're given 15 minutes to draw blood-curdling screams from your victims —  it's where festival-goers get to scare the hell out of people.

Appearing Friday, Saturday and Sunday. OPENS AT 5PM.
---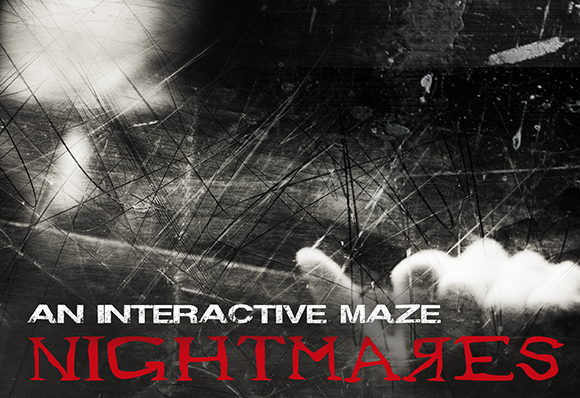 Nightmares – AN INTERACTIVE MAZE
What nightmares are made of...
The aim of the maze is to navigate through pathways to find the six challenges.

Appearing Fri., Sat. Closes @9:30PM and Sun. @9PM.
---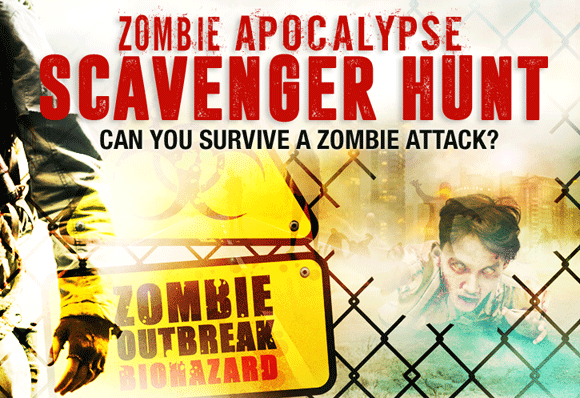 Zombie Apocalypse Scavenger Hunt
Can you survive a zombie attack? 
Find out which of your friends have what it takes to survive the zombie apocalypse and which ones are sitting zombie bait! In this zombie scavenger hunt players have to answer questions to test their zombie survival knowledge in an containment zone.

 

Then you race around the event. The race is split into three legs, with each leg requiring you to deduce clues, navigate yourself in different areas, interact with locals, perform physical and mental challenges.

Appearing Fri., Sat. Closes @9PM and @8PM Sun.